88 Litre Industrial Ultrasonic Cleaner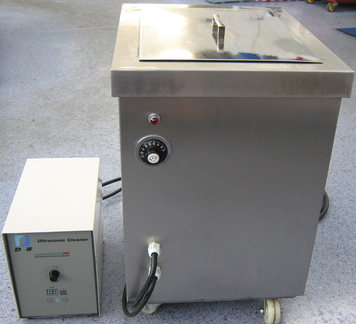 88 Litre Industrial Ultrasonic Cleaner
Code: 88 L
Hand fabricated Heavy duty stainless steel tank and basket.
On casters to make it easier to shift.
Convenient drain tap fitted for easy draining
Replaceable in tank heating element for quick tank heat up
and thermostatic heating control to 100 degrees celcius
TANK SIZE 55 X 40 X 40 CM 1080 W AND 28 KHZ FREQUENCY OVERALL SIZE 71 X 61 X 75 CM...

BASKET SIZE : 48 CM LONG X 34 CM WIDE X 34 CM " Usable water height "
Price:
NZ$
7,072.50
including GST
NZ$
6,150.00
excluding GST